Security officers nationwide are being injured and killed at an unheard of and extremely alarming rates.

There is no denying these facts. We can\'t escape the truth no matter how we might want to. We can\'t pretend it\'s not happening when the media is screaming the repeated headlines on a daily basis and security officers are dying across the U.S.

Armed confrontations, assaults, stabbings, shootings, and an all-out attack on private officers are commonplace.

Security officer deaths now reach the 100 mark every year!

It\'s time that we stop ignoring and start preventing.

The Below 50 initiative mirrors a similar program put into place by law enforcement to combat their growing Line of Duty Deaths.

We will offer  security industry specific training, methods and information to help our officers work safer, smarter and stay alive!
We can all reduce the dramatic rise of security officer injuries and deaths by doing our part. There are steps that we can take to be safer, smarter and quicker.

Through our actions, training and alertness, we can avoid situations that would unnecessarily put us in harm's way.

Make it a priority today!

Please take the PLEDGE that could save your life!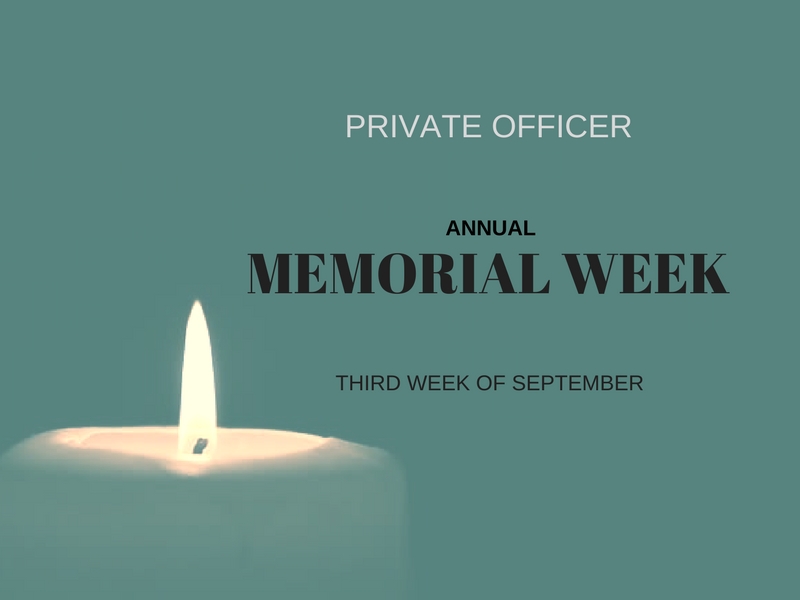 This week has been designated for security officers along with law enforcement and others in the security community, families, friends and the general public to pay their respects and gratitude to all Private Security Officers who have been killed in the line of duty, in service to those that they were hired to protect, serve, and guard, preventing harm that would otherwise come against their employer\'s property, employees, visitors and the general public.