Who doesn\'t like to be rewarded for a job well done or for going above and beyond the call of duty.
Sometimes the acknowledgement of one\'s accomplishments or sacrifice by a superior and the presentation of a physical reward, be it a plaque or a certificate can mean more than money itself.
As an organization, we realize that not every employer offers such a reward program or recognizes all who are deserving of their praise.
The Private Officer International organization helps to fill that void by offering a three tier award system which quickly, fairly and cost-effectively honors the valued employee.
Basically there are three ways for an officer to receive an award from our association.
Our Awards Program is open to all private security, loss prevention, public safety, private-special police, investigators, bail agents and law enforcement officers.

You do not have to be an association member to qualify!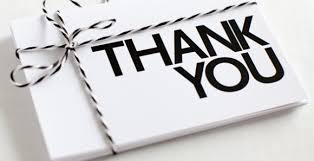 REWARD AN EMPLOYEE TODAY
Have an employee that has gone the extra mile?
Passed their probationary period or achieved a milestone with your agency or company?
Nominate them for an award and we\'ll issue them a professional presentation award with a Press Release for your local media!
We\'ll also include them in our on-line awards page!
AWARD TYPES
THE DIRECTOR\'S AWARD



Awarded by a vote from POI Directors
PURPLE HEART



Officer injured in the line of duty
MEDAL OF VALOR



Our highest award for bravery or heroism
performed in the line of duty
MERITORIOUS AWARD



Excellent, unusual or continued
accomplishments

LIFESAVING AWARD
For direct actions that result in the saving of a life



EXCELLENCE IN ACTION



For an individual action that assisted or
helped a person/community
DISTINGUISHED SERVICE
EDUCATOR\'S AWARD
LIFETIME ACHIEVEMENT
OFFICER OF THE MONTH
OFFICER OF THE YEAR
Submit the form below to appoint an award recipient. 

To submit supporting documentation (newspaper clippings, supervisor recommendation or other material) send email to stephaniek@privateofficer.com.
Your award request will be promptly reviewed and your award package forwarded directly to you.
To help with shipping and handling, we ask that you submit $25.00 per award request.
(POI members only, can request one free award request per year)